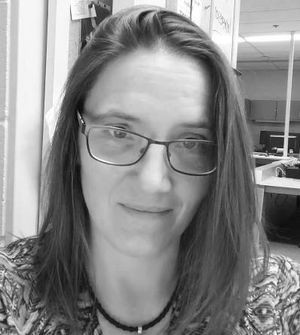 Amy Birchall, RVT
Originally from Halifax, NS, I Graduated from the Olds College Veterinary Technology Program in 2003. For a few years after graduation I worked in rural mixed animal practice, then I started working at a small animal and exotics practice closer to Calgary. There I developed a love of small animal anesthesia and surgery.
In 2008, I started teaching back at Olds College. I continued my focus on small animal anesthesia and surgery, with those areas being where I taught most frequently. In about 2012, my focus of teaching changed somewhat to include small animal dentistry.
In 2014, I moved back to Halifax to live closer to my family. In March of 2015, I started teaching in Dalhousie University's Veterinary Technology Program. At Dalhousie, I teach small animal anesthesia, emergency critical care nursing, pain management, and small animal dentistry. I teach in both lecture and hands-on learning environments.
I currently live in Dartmouth, NS with my husband, 2 sons, and 3 cats. I also own a horse who resides in Shubenacadie, NS. I ride dressage in my spare time.