Considering Opening a New Clinic?
Let Heska help your clinic get off to the best start possible. Our team of experts can assist with all aspects of your practice including digital imaging (full body and dental), practice management software, laboratory diagnostics, surgical supplies and more.
It can be overwhelming researching requirements for all the diagnostic equipment your clinic will require. Let us help with schematics and electrical requirements that you can provide to your builder and architect. Our knowledgeable installers are here to assist with recommendations regarding equipment placement. We can even help complete government forms and applications like your application for review of permanent X-ray location and application for registration with the radiation protection service with the MOL (Ministry of Labour). Read our article Opening a new veterinary clinic? We are here to help.
Marketing Support
You're making a large investment into equipment for your new clinic. You know why you made the investment, but it is important to share this information with your customers. Education on your services and your equipment can help drive compliance, add value to your services and differentiate yourself from competitors.
Heska is here to support you from start to finish with:
Client education brochures
Press releases
Equipment photos for your website
Educational videos for your website
Promotional posters
Pre-designed social media post & text
Check out our page Resources for your Veterinary clinic for more information.
Laboratory Diagnostics Your Way with Heska's Reset Subscription Program.
We know that your veterinary clinic's needs are as individual as your patients are, so now we are offering laboratory diagnostics your way with Reset.
You'll enjoy the peace of mind that as your needs change each month, your payment won't. All our analyzers are backed by a comprehensive manufactures warranty, ensuring no unexpected service costs. Heska truly has you covered with one low, set, monthly fee. Learn more about Reset
Veterinary Surgical Instruments and Orthopedic Implants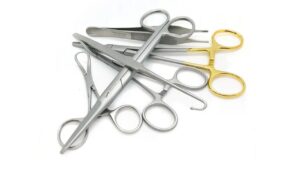 Heska carries a full line of veterinary orthopedic implants and surgical instruments. Let us customize a kit for your new clinic.
Veterinary Surgical Instruments
We carry surgical instruments that are backed by a 100% satisfaction guarantee. From basic surgery packs, like spay kits to personalized packs we have you covered. Our pre-made kits and lists make ordering for your new clinic easy! Can't find the instrument you are looking for? Call us at 1-866-382-6937 and let us source it for you. opens in a new windowShop now
Veterinary Orthopedic Implants
We have veterinary orthopedic implants for all your surgical needs: Fracture repair, Lateral Stabilization, TPLO, TTA, MPL. Learn more
opens in a new windowwww.heskavetshop.com makes reordering supplies convenient and easy.
Why choose Heska for your digital imaging needs?
There are many reasons to choose Heska for your imaging needs, but service and support should be at the top of your list.
Here's why:
Exceptional Support
We offer standard support and remote coverage from 9 am – 9 pm EST with 24/7 support plans available. Are you an Imaging customer? We now provide support coverage on Sunday's, 9AM-5PM! We are here when you need us!
Our experienced staff use the latest diagnostic tools to troubleshoot and resolve issues remotely to maximize up-time
A sophisticated ticket logging system tracks your call from beginning to end
Loaner equipment is available to be shipped next day, reducing downtime for your clinic
Installation & Training
The Heska Field Service Engineers who perform your installation are certified in every modality (CR, DR, X-Ray, PACS, Digital Dental) – each Field Service Engineer has gone through a rigorous manufacturer certification program
Technicians receive manufacturer training updates quarterly
Dedicated Project Managers plan a seamless installation every time
Extensive on-site client training included with every system to ensure every staff member is effective in utilizing the investment from Day 1
Online training webinars led by experienced Field Service Engineers available for additional training
Heska has been installing and supporting imaging for almost 10 years in the North American market with technicians who are educated and "certified" in radiation safety
Peace of Mind
Extended warranties and service contracts on all imaging products protect your investment
With three levels of plans, there's one to suit your clinic needs and budget
All equipment is thoroughly tested and quality checked at Heska facilities prior to shipping to the customer site
We have digital imaging products for every clinics need including ultrasound, full body DR, dental CR & DR. Learn more about our imaging solutions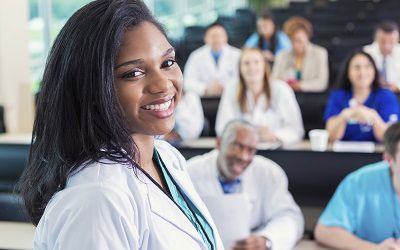 Continuing Education
Support your new staff with continuing education courses from Heska vet academy. We have courses for all skill levels in dental radiology, ultrasound and orthopedics. Our courses are located all across Canada. We even have online education for those who prefer to learn at their own pace. Learn more about our CE for Vets & RVTs