Dr. Mike Rosser, DVM, MS, Diplomate, ACVP
Dr. Mike Rosser, DVM, MS, Diplomate, ACVP (Clinical Pathology) is a native of Chicago's western suburbs. He completed his BA at Augustana College (IL) before earning his DVM degree from the University of Illinois College of Veterinary Medicine. He remained at the University of Illinois for his clinical pathology residency, completing a master's project investigating alternative immunohistochemical markers for erythroid progenitors in canine and feline bone marrow core biopsy specimens. Currently, he is an instructor with the University of Illinois Veterinary Diagnostic Laboratory, where he enjoys combining his passions for diagnostic medicine and teaching. Dr. Rosser's professional interests include hematology, bone marrow analysis, and cytology.
Regain confidence in your diagnoses with his straightforward approach to cytology.
Does reviewing blood films make you uneasy? Do you question if it's artifact or parasite? Watch this Free 1-HR webinar with Michael Rosser, DVM, DACVP, MS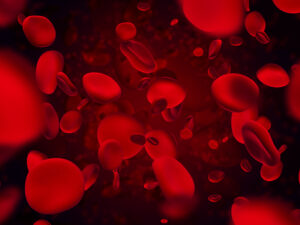 Do you struggle with diagnosing, treating, or managing your anemic patients? Does evaluating red blood cell morphology cause you more headaches than you think it is worth? Lean about how to utilize lab values and microscopy to better diagnose, treat, and manage your anemic patients.