Measuring The Years Success
Has your practice had a good year? With the year coming to a close, it's important to look back on your practice's performance. Here are a few things to consider when reflecting on 2022.
Where to start
It's a little overwhelming to think about reflecting on the year, especially if you don't have anything in place to accurately track your clinic's performance. Before getting overwhelmed at the prospect of sifting through a pile of numbers, think of how you would define success. What do you want from your practice? What are you tracking now and what would be beneficial to track?
What to measure
Although it's easy to rely only on common key performance indicators (KPIs) such as revenue and client numbers, it's important to also choose metrics that focus on your practice's unique goals. Perhaps one of your 2022 goals was to bring in new clients or to retain existing clients. Maybe your practice has had trouble with turnover and a big focus of the year's efforts was on staff retention. These goals will inform your KPIs and help you identify what to focus on.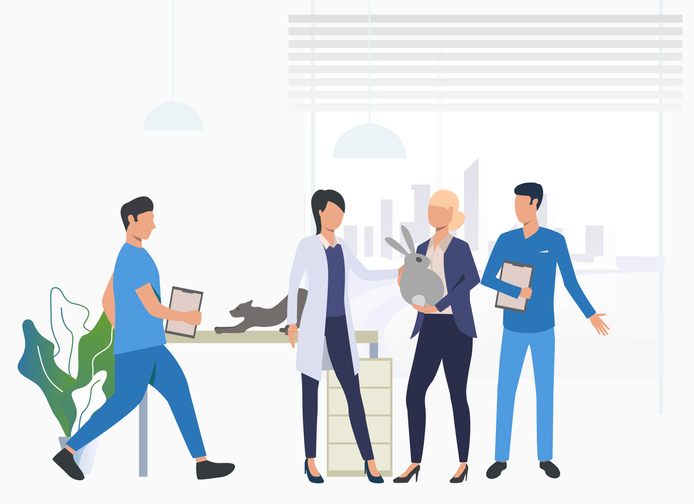 Some common KPIs in veterinary medicine might include:
• Overall revenue, revenue retention, and revenue by source
• Client retention, conversion, and loss
• Production per provider
• Transactions and transaction value
Some additional KPIs might include client satisfaction metrics, employee retention, employee satisfaction, and workplace incident numbers.
Why measure
Tracking the KPIs for your practice will not only equip you with the ability to see change over time, but will also allow you to notice patterns, address inconsistencies, and enact effective interventions. Reviewing your KPIs will also aid you in setting goals for the following year.
Tools to use
There are plenty of software options available to track your practice's metrics. Most practice /project management software programs will allow for creation and display of easy-to-digest dashboards.
Various programs can integrate directly with veterinary software such as AVImark and ImproMed to track KPIs in real time, perform calculations, and pinpoint workflow snags. Most importantly, once established, these programs can run in the background and information can be queried at any time. Having metrics in real-time rather than having to produce quarterly or annual reports saves time and allows for quicker intervention to ensure success.
---
References
"Measure the right metrics for your veterinary practice." Covetrus Technical Solutions | North America. (2022, March 2). Retrieved November 9, 2022, from https://software.covetrus.com/veterinary-insights/blog/practice-solutions/measure-right-metrics-to-evaluate-veterinary-practice-success/
"Top 8 veterinary practice metrics and Key Performance Indicators (kpis)." DashboardFox. (2022, August 25). Retrieved November 9, 2022, from https://dashboardfox.com/blog/top-8-veterinary-practice-metrics-and-key-performance-indicators-kpis/