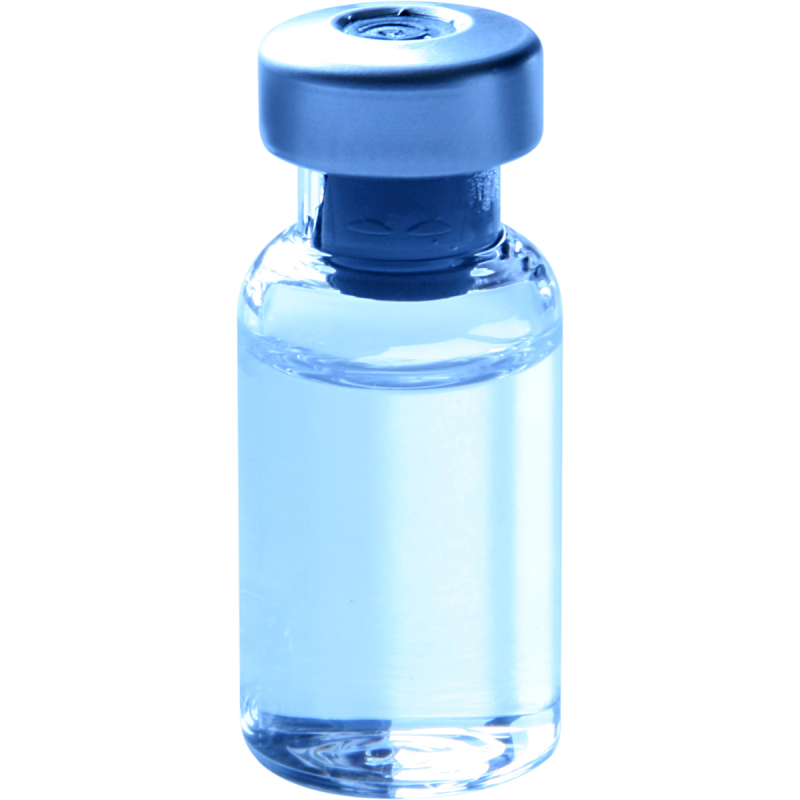 Contract Manufacturing
Diamond Animal Health
From concept and development in R&D, through manufacturing and distribution.
Licensed and Registered Products

Leading in USDA-licensed biologicals with expertise in FDA-registered pharmaceutical products.

60 Years of Manufacturing Expertise

175,000 sq. ft. manufacturing, testing and distribution facility with a 168-acre research farm.

USDA and FDA Registered

Producing private label diagnostic instrument kits, biologicals and pharmaceuticals.
Quality Assured

Systems are backed by product licensing, regulatory compliance, documentation, process control and validation.

Experienced Product and Process Development

R&D, animal clinical trials, assay development, challenge development, and packaging development.

Full Suite of Logistics Capabilities

From packaging and warehousing, to distribution of your final product.
Stop overpaying for in-clinic blood testing and analysis.
Heska's Reset program provides veterinarians with accurate, better and faster blood testing and analysis up to 40% less cost than with other competitive in-house diagnostic laboratory services.
Private labeling diagnostic instrument kits, biologicals and pharmaceuticals.
Biological Manufacturing
USDA Regulated virus, bacterial & autogenous production, sterile filling, lyophilization, packaging and allergy.
Pharmaceutical Manufacturing
FDA and DEA Regulated operations in non-sterile liquids, powder, tablet and blister packing.
Research and Development Expertise
In vitro development, clinical trials, protocol development, master cell and seed production (bacterial and viral), growth and expression optimization, scale up/process improvement.
Other Services
Quality control testing (biological, pharmaceutical), regulatory affairs consulting, distribution services.
Expansive Customer Base Profile
Large customer base profile including Heska, Bayer, Merck, Novartis and more.
Impressive Capacity
Production of 200,000L of virus, 10,000,000 vials, 25 million doses of bovine product, and more, annually.
Technical Details & Downloads
Biological Manufacturing (USDA Regulated)
Virus Production:
Modified Live, Killed and Recombinant Viral Antigen Production
• Roller Bottle
• Cell Factory
• Bioreactor/Microcarriers (10L-200L)
• 200,000 L annual capacity
Bacterial Production:
Inactivated, Attenuated Live and Recombinant Bacterial Antigen Production
• Aerobic and Anaerobic Fermentation (10L-600L)
• Microfluidization
• Ultrafiltration
• Chromatography
• 250,000 L annual capacity
Autogenous Production:
Inactivated Bacterial and Viral Production
• Bacterial flask/jug production up to 120 liters
• Viral Roller bottle production up to 100 liters
Sterile Filling:
Liquid Filling
• Line 1 up to 200 containers per minute (CPM)
o 3cc (200 CPM) to 120cc (60 CPM) vials
o 13mm and 20mm Plug and Lyo stopper insertion
• Line 2 up to 40 CPM
o 100cc (40 CPM) to 500cc (10 CPM) bottles
o Manual stopper insertion
o Pneumatic Capping up to 30mm Seals
Lyophilization:
• Two (2) Hull Freeze Dryers, 220 Sq. Ft. Shelf Space Each, 350 Liter Condenser Capacity
• Dryer Capacity (Each)
o 3cc vials: 72,000
o 10cc vials: 33,000
o 30cc vials: 13,850
o 100cc vials: 7,150
Packaging:
• Capping Operations up to 300 CPM
o 3cc to 120cc vials
o 13mm and 20mm Aluminum Seals
o Standard, Tear-Off, Flip-Off, Flip/Tear-Off
• Labeling Operations up to 200 CPM
o 3cc to 500cc round bottles (Wrap)
o Box/Carton labeling
o Foil Pouch labeling
• Cartoning Operations up to 60 cartons per minute
Allergy:
Subcutaneous Injection or Sublingual Formulation
• Custom Formulations using prepared allergens
• Labeling, capping, packaging and distribution
Pharmaceutical Manufacturing (FDA and DEA Regulated)
Non-Sterile Liquids Operations:
• Formulation up to 1,500 liters
• Filling: 30cc (100 CPM) to 1,000cc (10 CPM) Bottles
• Stopper Insertion
• Capping (Aluminum seals)
• Screw Capping
• Induction Sealing
• Labeling (Wrap and 2 sided)
• Cartoning Operations up to 60 cartons per minute
• Licensed by DEA to Manufacture Products Containing Schedule II(N) and III(N) Controlled Substances
Powder Operations:
• Bulk Powder Blending
o V-Blenders up to 400 kg capacity (0.5 ft3, 3 ft3, 30 ft3)
o Horizontal Ribbon Blenders up to 400 kg capacity (1 ft3, 10 ft3, 24 ft3)
• Bulk Powder Drying
o Explosion proof oven up to 400 kg Capacity
o Granulation
• Bulk Powder Filling
o Bottle or Foil Sachet up to 20 CPM
Tablet Operations:
• Tablet Compression up to 1300 tablets per minute (16, 20 and 66 Station presses)
• Dedusting
• Metal Detection
• Tablet Filling
• Screw Capping
• Induction Sealing
Blister Packing Operations:
• Up to 150 blisters per minute
• Insert placement
• Cartoning
Research and Development
In Vitro Development
Molecular constructs for protein expression and gene deletion
Potency assay development
Clinical Trial Work
Protocol Development
Master Cell and Master Seed production (bacterial and viral)
Growth and expression optimization
Scale up/process improvement from lab scale to production scale
Other Services
Biological Quality Control Testing
Assay Development and Validation including both in vivo and in vitro methods
Classical Virology including Virus Titrations and Serum Neutralization assays
Master Cell Stock and Master Seed Virus Qualification in accordance with 9CFR requirements
Purity and Sterility testing according to 9CRF requirement
In Vitro and In Vivo testing facility for safety and potency development
Microbiological Identification
Pharmaceutical Quality Control Testing
Method Development and Validation Services Available
Dissolution Testing Capability
Other Tablet Testing Capabilities (Hardness, Friability, etc.)
Residual Solvents by GC/HS
Licensed to work with schedule II(N) and III(N) Controlled Substances
Regulatory Affairs Consulting (Pre-Development through Product Maintenance)
A USDA Licensed Establishment
Support product development for licensed products (including autogenous products) and conditionally licensed products.

Clinical and laboratory licensing study design and participation (conduct, monitoring, etc.)
Protocol and Final Report generation and/or review

Document creation, control, and management for autogenous license requirements
Management of interstate movement of all organisms and/or other animal origin materials via permits
International licensing and permitting of veterinary biologics
Support registration of veterinary pharmaceuticals in both the US and internationally
Controlled document creation and management
Standard Operating Procedure creation
Facility documents creation
For USDA Licensed Products:

Outlines of Production
Special Outlines

Materials of animal origin database
Labeling and Packaging development and change control for both USDA and FDA regulated products
Adverse Event Reporting for veterinary biologics through the USDA and veterinary pharmaceuticals through the FDA
Two staff veterinarians

Animal Welfare assurance – licensed and inspected by the USDA Animal Welfare division
Institutional Animal Care and Use Committee (IACUC) members
Distribution Services
(*Contract testing services comply with USDA, FDA, DEA, USP, etc.)
Heska Support Teams are Here for You
We're Available When You Need Us
Rest assured that when you need help, have questions, or have difficulties, we have you covered.
Available 6:00am – 5:00pm MST Daily
Emergency Support During Off-Hours
Case Consultations or Product Usage Help