Jennifer Mahon, DVM, DACVECC
Dr. Jen Mahon is a locum criticalist based out of South Carolina. She attended veterinary school and residency at Tufts University. She loves caring for incredibly complex patients and has an interest in sepsis, trauma, coagulopathies, and endocrine disorders. Jen also has a deep passion for teaching; she has lectured at various conferences and loves doing locum work at academic institutions. For her, "living la vida locum" provides the freedom to balance teaching and clinical work. When not working on the clinic floor or teaching, she enjoys dancing, weightlifting, yoga, and going to the beach.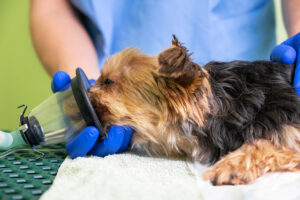 Attend this free 1-hr webinar to gain understanding of pathophysiology to appropriately treat your next respiratory emergency.