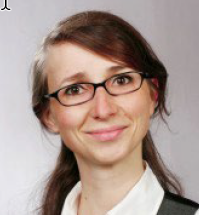 Dr. Stefanie Klenner-Gastreich, Dipl. ECVCP
Dr. Stefanie Klenner-Gastreich Graduated from the University of Veterinary Medicine Hannover – Foundation in 2004 and gained her Diplomate title of the European College of Veterinary Clinical Pathology in 2011. In 2012 she joined scil animal care company, Viernheim, Germany as the Scientific Product Manager for Laboratory Diagnostics.
She shares her passion for pathology as Instructor on the Veterinary Information Network (VIN) Online Course: "Quality Management for the Veterinary Clinical Pathology Laboratory"
She was Co-Editor of the book "Veterinary Clinical Pathology – A case base approach" (2015) and is a Chair on the ECVCP Laboratory Standards Committee.
Acute phase proteins allow a better assessment of the therapy outcome and prognosis. Learn More.