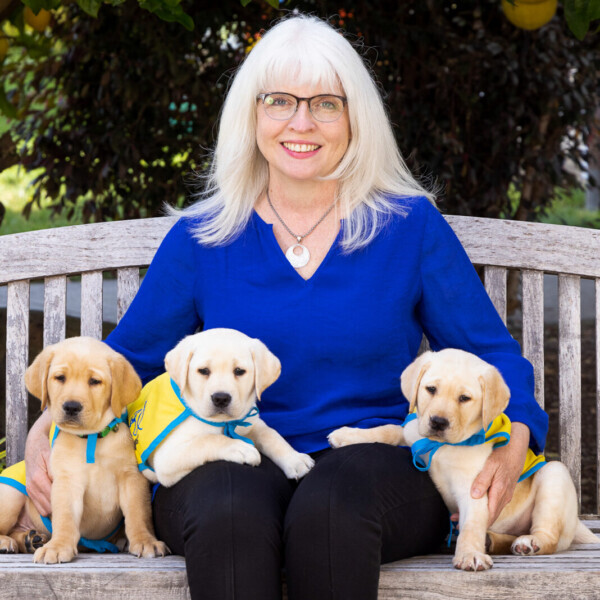 Brenda S. Kennedy, DVM, MS
Dr. Kennedy is the Vice President of Health and Research at Canine Companions, a human services organization that raises and trains highly skilled service dogs to enhance the lives of people with disabilities, at no cost to the recipients. Dr. Kennedy completed her undergraduate and graduate degrees in the fields of biochemistry and developmental biology at Northwestern University and MIT. After graduate school, she worked at a biotechnology company, Millennium Pharmaceuticals, with research and development groups focused on obesity, diabetes and autoimmune disease. She received her DVM from Tufts University in 1998 and worked as a veterinarian in private practice for 16 years prior to joining Canine Companions in 2014 as their National Veterinarian. In her current position, she oversees the medical care and husbandry of dogs in the breeding, puppy, training and graduate programs as well as operations at the Canine Early Development Center. In addition, her research team works with multiple academic and industry collaborators to identify ways to enhance the health, longevity, and success of service dogs – to maximize their amazing human-canine partnerships. Areas of particular interest include nutrition, genomics, canine behavior and cognition, and the impact of service dogs on their human partners, including children with autism spectrum disorder and veterans with PTSD.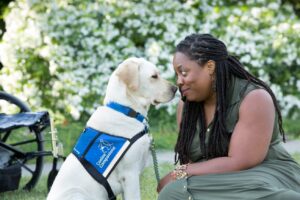 Learn about the dos and don'ts when it comes to interacting with service dogs and their handlers.