Amanda Cavanagh, DVM, DACVECC
Dr. Cavanagh is an Assistant Professor of Small Animal Emergency and Critical Care at Colorado State University College of Veterinary Medicine and is the section head of the Urgent Care Service. She received her DVM from Auburn University in 2011 and acquired ACVECC board certification after completing a residency at North Carolina State University in 2015. Dr. Cavanagh has a special interest in point of care ultrasound, traumatology, and toxicology.
Learn how to simplify EKG interpretation and decode many of the most frequently encountered arrythmias in veterinary medicine with seven simple steps.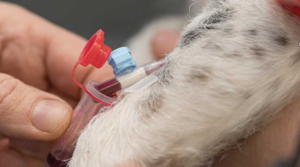 Are blood gas and acid-base analysis causing your blood to boil? Learn the importance of and the techniques for venous blood gas interpretation.
Unsure what to add to the bag? This FREE 1-hr webinar gives answers to this common question by walking us through the unique challenges of fluid therapy.